PRO-CITE, INC. - BREVARD COUNTY, FLORIDA
Swimming Pool Resurfacing and Repairs
We don't build new pools and we don't clean them either. While most of the other pool companies have expanded into resurfacing, we've been doing it all along. Our finishers are the most competent and experienced in the county.  Pro-cite has been in business on Florida's Space Coast since 1986.
Brevard County's Finest Pool Resurfacing
Pro-Cite, Inc. is a swimming pool resurfacing and repair company doing business in Brevard County since 1986.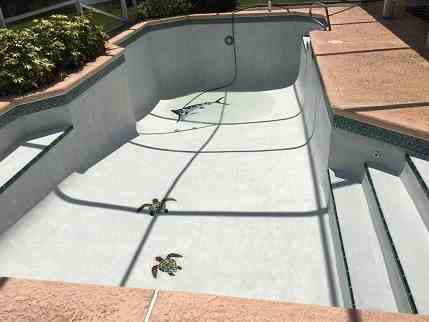 Pool resurfacing is harder than it looks and the job requires lots of experience. We make it easy for you to choose the best looking and longest lasting surface for your pool.

Tile Repair and Replacement
At some point, your pool tiles will show signs of wear or damage. You can rely on us to help your pool area look the way it should.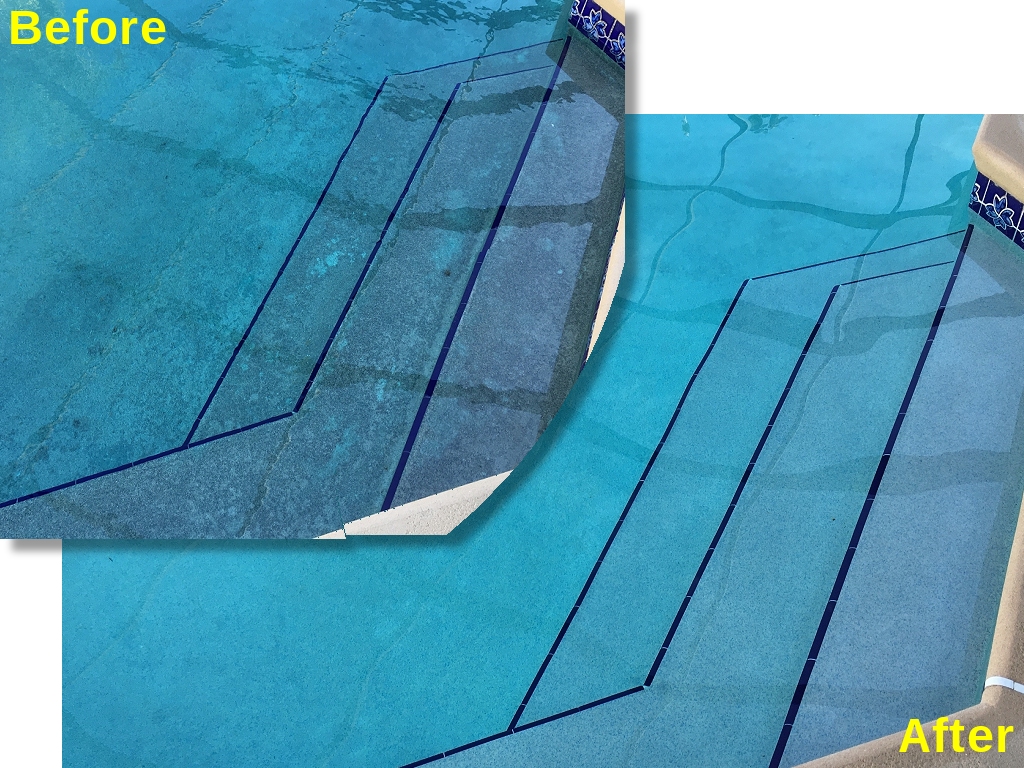 Not ready to resurface? We have two proven methods to remove staining on pool finishes. This before and after photo shows the results after only three days of a no-drain treatment.